---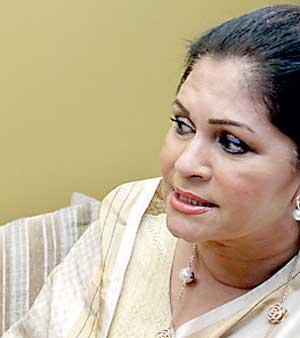 Commenting on the report of a dog brought by Colombo Municipal Council (CMC) for sterilisation, was found to have been injured, Colombo Mayoress Rosy Senanayake said yesterday that she had instructed the Municipal Commissioner to conduct a full and impartial inquiry and recommend steps to prevent any repetition.
She said she was deeply concerned about the report where the dog was found with a fractured leg while the other dogs have also been reported to have been suffering from various injuries.

The Mayoress said all dogs that were picked up by the CMC for sterilizing and would be released to the areas where they were picked up from, after the procedures and recuperation were completed.

She said she would appoint an officer from her office to report to her directly to oversee the sterilization programme and the functioning of the dog pound to ensure that no harm caused to the dogs during this process.

"I wish to reaffirm my commitment to find an effective and lasting solution to this issue, especially being an animal lover myself," she said.