---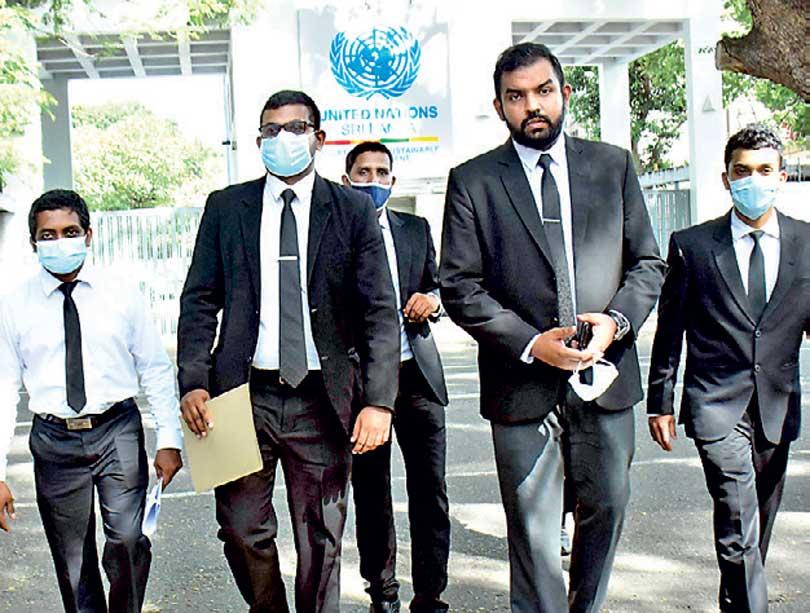 Pic by Nimalsiri Edirisinghe
State Intelligence Services of Sri Lanka (SIS) Director Major General Suresh Sallay complained to the United Nations (UN) and European Union (EU) yesterday against the Executive Director of the International Truth and Justice Project (ITJP) Ms. Yasmin Sooka for alleged defamation.
According to Major General's lawyer Pasan Weerasinghe, Sallay through his lawyers had informed in writing to the UN and EU of the recent conduct of Ms. Sooka and the ITJP.

Mr. Weerasinghe stated that as per his client's instructions, he had informed to the UN that Ms. Sooka had recently made several remarks that are defamatory in nature, violating his client's basic human rights, potentially endangering his life as well as contrary to covenants of the ICCPR Act, which was found on their own motion of UN.

"It has been informed to the UN and the EU that Ms. Sooka and the ITJP, on their UN and EU fame, has been granted funds from various trusts and such other organisations to aid in achieving reconciliation in
Sri Lanka.

Yet, the conduct of Ms. Sooka and the ITJP has been contrary to the intended uses of the said grants and particularly, the fact that these funds seem to be utilised for furthering the agendas of entities sympathetic to the case of the LTTE and is impeding the spirits reconciliation among communities in the country, Weerasinghe further said.

Sending a Letter of Demand (LOD) last week, Sallay demanded LKR one Billion as damages from Sooka and the ITJP. The LOD stated that on or about June 01, 2020, Ms. Yasmin Sooka, in her capacity as the Executive Director of the ITJP has issued a media statement making various defamatory remarks against the Major Gen.
Yet, the conduct of Ms. Sooka and the ITJP has been contrary to the intended uses of the said grants