---
Encourages voters to cast their votes early
Special expert teams sent to identified areas marred by violence at last election
PAFFREL hoping for violence free election
No foreign observers at this election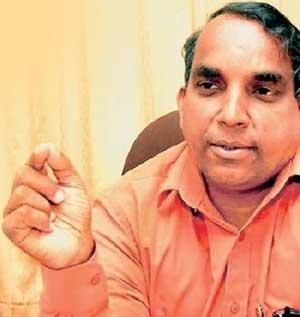 By JAMILA HUSAIN
Local election observers such as the People's Action for Free and Fair Elections (PAFFREL) have already sent an expert team of observers into identified areas which were marred by violence during the previous elections in order to monitor the situation on August 5, Executive Director of PAFFREL, Rohana Hettiarachchi told Daily Mirror yesterday.
The identified hot spots are Ampara, Hambantota, Nawalapitiya, Hanguranketa, Kurunegala and Puttalam and a team of experts comprising university academics, lawyers and senior citizens have already left from Colombo.
They will be deployed at the polling booths along with the other local observers.

"We are sending special teams from Colombo to identified areas considering the situation during the previous elections. We hope the situation will be peaceful," Hettiarachchi said.

PAFFREL will be deploying 5,000 election observers across the country on August 5 while 250 mobile teams will also be deployed in all districts. Other observers such as the Centre for Monitoring Election Violence will also be deploying thousands of observers along with the mobile teams.

This year, foreign election observers will not be present to observe the elections due to the COVID-19 pandemic.
"We as local observers can manage the situation, but if the foreign observers were also present that would be an added advantage," Hettiarachchi said.

Local observers also encouraged voters to cast their votes on Wednesday as all health guidelines would be strictly followed inside polling booths and the safety of voters was assured. "Other than your home, polling booths will be the second most safest place because the Election Commission together with the health authorities will be disinfecting the booths on Monday and Tuesday. It will be disinfected after the elections as well. So it is safe and we encourage people to cast their votes," Hettiarachchi said.

An estimated 16.2 million people will cast their votes on Wednesday and the Health Ministry and Election Commission has assured that there would be no COVID-19 spread as all precautions and preventive measures would strictly be in place.
if foreign observers were also present that would be an added advantage
voters are encouraged to cast their votes as all health guidelines would be strictly followed