---
Jeewan Thondaman is contesting for the Nuwara Eliya District from SLPP this year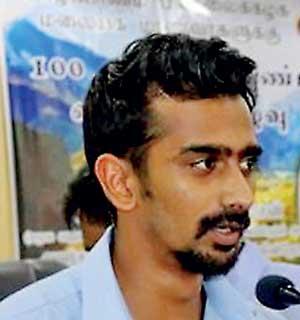 By Yohan Perera
Jeewan Thondaman, the son of late Minister Arumugam Thondaman was yesterday appointed as General Secretary of the Ceylon Workers Congress (CWC).
Party sources said the political committee of CWC unanimously decided to appoint Mr. Thondaman as its General Secretary.

His great grandfather, late Soumyamurthy Thondaman was the founder President of CWC, while the grandson of the latter Arumugam Thondaman was appointed as General Secretary of CWC in 1994 and later took over the chairmanship of the party. Post of the General Secretary is the highest position in the party as per the changes made to the CWC constitution by late Arumugam Thondaman in the later stages, according to party sources.

Jeewan Thondaman is contesting for the Nuwara Eliya District from SLPP this year.