---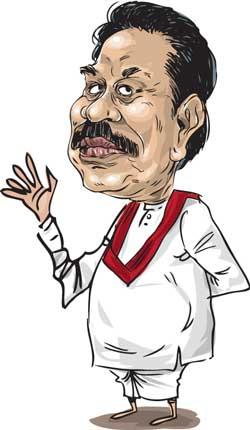 By Lahiru Pothmulla
Prime Minister Mahinda Rajapaksa yesterday requested estate owners to think positively before submitting proposals with regard to increasing the salary of estate workers in the coming weeks, the Prime Minister's Media Division said.
At a meeting held with estate owners, the Ceylon Workers Congress (CWC) members, ministry secretaries and stakeholders in the plantation sector at Temple trees yesterday, Prime Minister Rajapaksa said arriving at a final decision on the issue would be fruitful when making the budget for the next year. The meeting was held following a renewed request made by CWC Secretary Jeewan Thondaman to increase the daily wage of estate workers to Rs.1,000 last week.

Mr. Thondaman requested that the daily wage of an employee should be increased with allowances including Price Share Supplement, Productivity Incentive and Attendance Incentive added to the basic salary of Rs.750.

At the meeting, the employers have requested the Premier to pay attention to the issues faced by the estate owners due to COVID-19 pandemic at the moment.
The meeting was held following a renewed request made by Jeewan Thondaman