---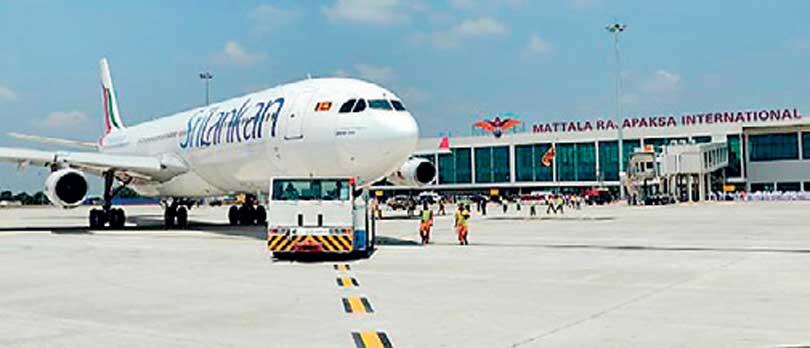 By Chaturanga Samarawickrama
Two SriLankan flights -- scheduled to land at Bandaranaike International Airport (BIA) -- were diverted to Mattala Rajapaksa International Airport (MRIA) last morning
due to adverse weather, the MRIA Duty Manager said.
He said SriLankan Air UL-266 and UL-230 flights arrived from Riyadh and Kuwait international airports respectively.

"The UL-266 flight landed at MRIA at 6.58 a.m. and left for BIA at 8.10 a.m. There were 193 passengers including crew members onboard. Meanwhile, UL-230 landed at MRIA at 7.00 a.m. and left for BIA at 8.40 a.m. carrying 271 passengers including crew members," he said.
Air UL-266 and UL-230 flights arrived from Riyadh and Kuwait int'l airports