---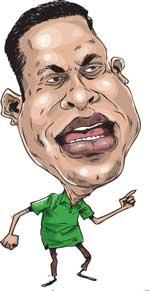 Former UNP Minister Harin Fernando said yesterday that he has sent the first Letter of Demand (LOD) to musician Iraj Weeraratne.
"My lawyers have sent the 1st LOD to Iraj Weeraratne. Once the proposed action is concluded whatever damages I may get will go to a fund to assist Covid-19 victims," he tweeted.

Earlier, Iraj Weeraratne has sent a Letter of Demand to Harin Fernando over several defamatory allegations made by former Minister targeting Iraj Weeraratne.