---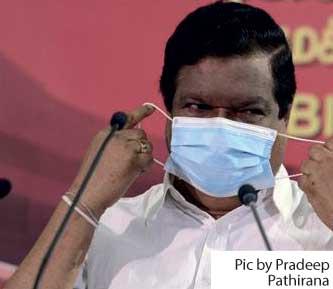 By Sandun A Jayasekera
The cabinet that met on Wednesday gave the green light for expatriate Sri Lankans and investors to open a special dollar account in Sri Lanka's commercial banks with a range of extra benefits including a higher interest rate than the existing rates and zero tax, co-cabinet spokesman and Minister Bandula Gunawardane said
Accordingly, the new dollar or any other international currency account holder will get an extra 2% of interest in addition to the normal interest rate paid by commercial banks to foreign currency account holders like the Non Residence Foreign Currency (NRFC) accounts. No tax will be collected from the account holder, Minister Gunawardane stressed and added to be qualified for the additional interest rate, the deposits must remain for at least six months in the account.

"The Central Bank has observed that there is a large number of expatriate Sri Lankans who have foreign currency savings in their respective countries they are employed. With the extra 2%, Sri Lanka pays one of the highest interest rates for foreign currency saving accounts. Therefore, foreign investors also can bring their investments to Sri Lanka and earn a hefty income," Minister Gunawardane said.

He pointed out that the rupee has depreciated sharply against the dollar passing the 200 rupee mark as a result of the slow export earnings and higher imports following the COVID 19 outbreak resulting the government to suspend all unessential imports. The new product introduced was to arrest this situation and keep the rupee steady. The relevant gazette notification was to be issued last night. After J.R. Jayewardene regime came to power in 1977, the then Finance Minister Ronnie De Mel floated the rupee after devaluing the rupee by 100% at Rs. 16.00 against the dollar and that system remains to date and value fluctuate against the dollar, Minister Gunawardane said.

In addition to these measures, the government would start a food drive and industrial and technological resurgence campaign to increase exports and grow all food commodities and crops in the country while stopping all non vital imports and only then Sri Lanka rupee would appreciate against the dollar making way for a sustainable development in the country, Minister Gunawardane stressed.
The Central Bank has observed that there is a large number of expatriate Sri Lankans who have foreign currency savings in their respective countries