---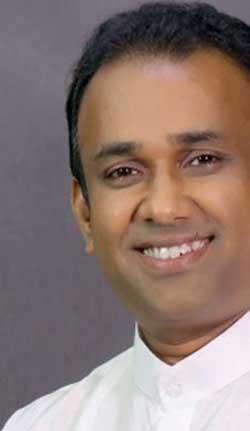 By Sandun A. Jayasekera
The government has done its best to alleviate the sufferings of the people brought about by the Covid-19 endemic by distributing essential food commodities and money among the poorest of the poor at a cost of over Rs.7 billion, Cabinet Spokesman and Minister Ramesh Pathirana said yesterday.
Minister Pathirana told the media that 416, 764 registered senior citizens and women and another 142, 345 in the waiting list have already been paid Rs.5000 each in addition to 84, 071 identified as differently abled and 35, 229 in the waiting list.
Under the Farmer Insurance scheme 160, 675 farmers and 25, 320 with acute kidney disease have been paid Rs.5, 000 each and a pack of nutritional foods while Triposha have been delivered to the doorstep of expectant mothers.

The Task Force set up under the leadership of former Minister Basil Rajapaksa is monitoring the distribution of food, drugs, fuel and other essential commodities in the country. Mr. Rajapaksa has already instructed officials not to weaken the harvesting of paddy, cultivation of paddy, fruits and vegetables and milling of rice by big and small millers. He has also instructed to keep Osusalas and private pharmacies open at least 10 hours a day," Minister Pathirana said.
The curfew will not be a hindrance to the distribution of food, fuel, drugs and other essentials, he added.
The government's policy is that whether the curfew is in force or not, all the essential services, industries, agricultural produces and state functions must run smoothly without interruption while fighting the Covid-19 from all fronts.

"Only if and when the government feels that we have successfully tackled the unprecedented health challenge, the government could relax the curfew island wide and the government cannot do it without the wholehearted support and cooperation of all the people," Minister Pathirana stressed.
The Task Force set up under the leadership of former Minister Basil Rajapaksa is monitoring the distribution of food, drugs, fuel and other essential commodities in the country