---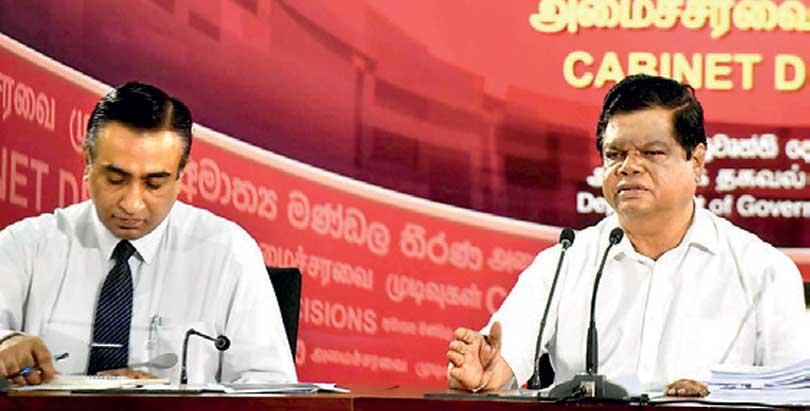 Pic by Kithsiri De Mel
The PM had presented a detailed report giving the breakdown
By Sandun A Jayasekera
The global community and organisations have committed to provide US$252 million or Rs.45 billion in cash, goods, medicine and medical equipment to Sri Lanka to fight the COVID-19 pandemic, Cabinet spokesman, Minister Bandula Gunawardana said yesterday.
He told the weekly Cabinet news briefing that Prime Minister Mahinda Rajapaksa presented a report to the Cabinet on Wednesday at which he revealed the aid given to control the virus by friendly countries and organisations.

The report said the World Bank had pledged to provide US$128.6 million to COVID-19 Emergency Reaction and Health Sector Preparation Project (CERHSPP) and another US$45 million to the Social Security Network Project.
The CERHSPP had already received US$57.5 million out of the total of US$128.6 million.

In addition, Sri Lanka has received grants to the value of US$75 million and goods, medicine and medical equipment worth US$ 8 million up to now, he added.