---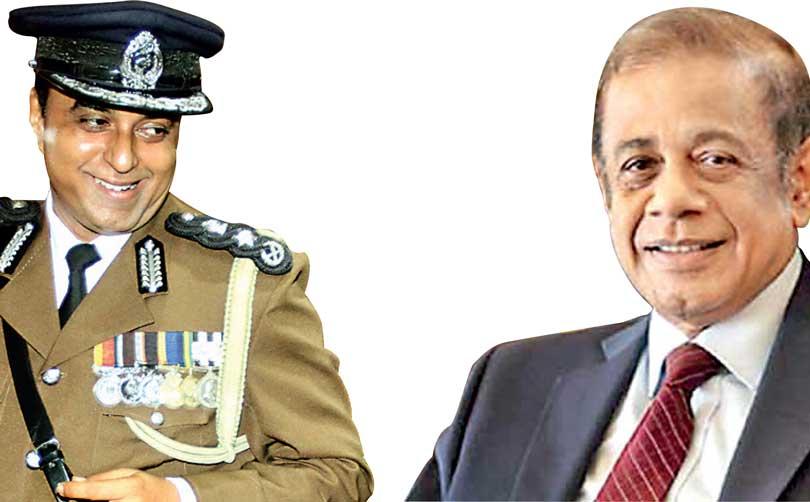 The Attorney General had earlier refused to appear for the IGP
Petition was filed by Janath Vidanage, the Managing Director of a Travel Firm
By S.S.Selvanayagam
Attorney General yesterday sought for a fuller Supreme Court Bench to hear the fundamental rights petition filed against Police Chief Pujith Jayasundara and former Defence Secretary Hemasiri Fernando in connection with the suicide bomb attacks on April 21.
A SC Bench comprising Justices Sisira J.De Abrew, Murdu N.B. Fernando and Gamini Amarasekera fixed the matter for June 6.
Gamini Perera with Ravindranath Dabare and Ishara Gunawardane appeared for the petitioners while Additional Solicitor General Farzana Jameel with Deputy Solicitor General Nerin Pulle and Senior State Counsel Induni Punchihewa appeared for the Attorney General. Viran Corea appeared for the IGP with Anuja Premaratne appearing for the former defence secretary.

When the matter was taken up on May 3, the Attorney General declined to appear for IGP Pujith Jayasundara and for the Special Security Division DIG Priyalal Dasanayake in the FR petition before the SC.

The petition was filed by Janath S.Vidanage, who is the Managing Director of a Travel Company. He cited IGP Pujith Jayasundara, former defence secretary Hemasiri Fernando and DIG Priyalal Dasanayake and the AG as respondents.

The petitioner is seeking Court for a declaration that the respondents had violated the fundamental rights to equality and equal protection by law as well as the freedom to engage in lawful occupation and business.

Gamini Perera with Ravindranath Dabare and Ishara Gunawardane appeared for the petitioner.

The petition filed by Saman Nandana Sirimanne, the father of the deceased Medha Sathsarani Sirimanne and Imesh Thiwanka Sirimanne, seeking an order to investigate and prosecute the IGP and former defence secretary under the Penal Code was deferred for May 31.