---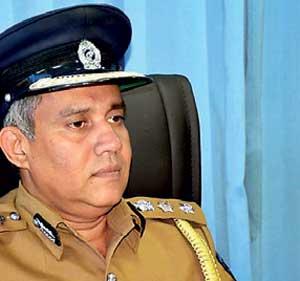 By Sheain Fernandopulle
There is no validity in the report obtained from the Criminal Investigation Department (CID) on June 20 last year, where it was said Rishad Bathiudeen was not a suspect of Easter Sunday bombings and thus no probe should be carried out against him, Police Spokesman SSP Jaliya Senaratne said.
Addressing a news briefing, he said the report had been obtained by the Acting IGP from a senior DIG attached to the CID.

"Based on this report, the Acting IGP wrote to the Parliament General Secretary on the same day (June 20 last year) that according to the information that had been revealed during that period, Bathiudeen was not a suspect of the Easter Sunday bombings and therefore there was no necessity to carry out an investigation against him, SSP Senaratne said.
However, he said the report was issued more than a year ago and added that investigations were carried on even after June 20. "Therefore, the report is not valid up-to-date and investigation against Bathiudeen and others will be carried out in future too,"

SSP Senaratne said this in response to Rishad's recent comment that Acting IGP himself had instructed not to carry out investigations against him.

He further said Rishad Bathiudeen was summoned to the CID on Monday (27) as per an order issued by the court following the CID informed court over Bathiudeen's failure to report to CID on a couple of earlier occasions.

Earlier, he arrived at the CID on July 02 and then the former minister was summoned to the CID twice; however, he failed to report to the CID.

Rishad Bathiudeen arrived at the CID branch at Iratta Periyakulam in Vavuniya to give a statement in connection with the investigations into the Easter Sunday bomb attacks.