---
Another candidate contesting for the Colombo District was also present during this meeting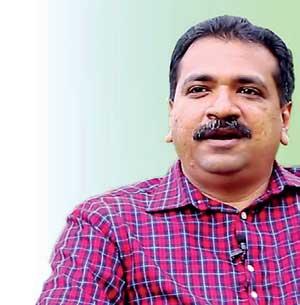 By Yohan Perera
UNP Colombo District Candidate Oshala Herath yesterday alleged that the Chairman of Election Commission had met him two days ago and requested him not to release any audio recordings of the conversations he had with the latter.
Mr. Herath told a press conference that another candidate contesting for the Colombo District was also present during this meeting.

"Chairman of the Elections Commission requested me not to release any more audio recordings," he said. "I have already published some audio recordings where the chairman of Election Commission is saying that he accepted the documents submitted by the Samagi Jana Balawegaya (SJB)," Mr. Herath said. "I also spoke to another member of the Election Commission, Ratnajeevan Hoole and will also put that audio recording shortly. Mr. Hoole told me that he was not aware of any business regarding SJB," he added.

Mr. Herath said he will decide on withdrawing from the election in a few days time. "It is no point contesting an election which is going to be far from free and fair," he said.
Mr. Herath said he will decide on withdrawing from the election in a few days time