---
They are trying to bring up the Easter Sunday Attacks with hope of winning the general election similar to how they won the presidential election. But you shouldn't make a farce of the innocent people's sufferings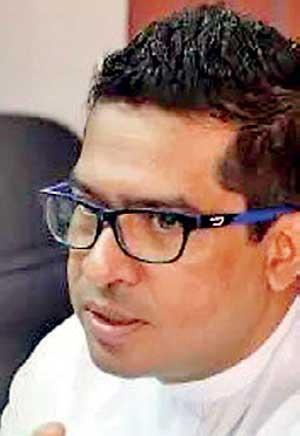 By Thisari Walawege
Former State Minister Sujeewa Senasinghe yesterday said the government should take necessary legal action against parties responsible for the Easter Sunday attack without making a politically motivated farce of the attack.
He charged that the government was reminiscing about the Easter Sunday attacks in order to gain political mileage at the upcoming elections and using the Easter Sunday Attack Commission to fulfil its political revenge schemes.

While condemning such action, Mr. Senasinghe said those who died should be respected without using their deaths to gain political benefits and to investigate the matter under a proper legal environment.
"They are trying to bring up the Easter Sunday Attacks with hope of winning the general elections similar to how they won the presidential election. But you shouldn't make a farce of the innocent people's sufferings," he said.
those who died should be respected without using their deaths to gain political benefits and to investigate the matter under a proper legal environment