---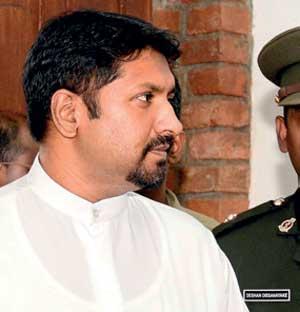 By Sandun A Jayasekera
The Police must not have any hesitation to arrest and produce to court those responsible for the alleged archaeological destruction at Kurunegala and the government would not obstruct the law taking its course on the crime, Cabinet Spokesman and Minister Bandula Gunawardena said.
Responding to the Daily Mirror at the last cabinet news briefing of the SLPP government held yesterday, Minister Gunawardena said Prime Minister Mahinda Rajapaksa has instructed the Attorney General and the Police Chief to act according to the law.

"Prime Minister Mahinda Rajapaksa has given clear instructions to the Attorney General and the IGP to take legal action against anyone notwithstanding his social or political standing or status if there is sufficient evidence involving the dismantling of the 'Rajya Sabha Mandapaya' (Royal Assembly Hall) of King Buwanekabahu who ruled from Kurunegala," Minister Gunawardena said.

Minister Gunawardena added that investigations into the archaeological site destruction have been launched from several fronts and therefore, legal action could be expected against the perpetrators in the next few days.