---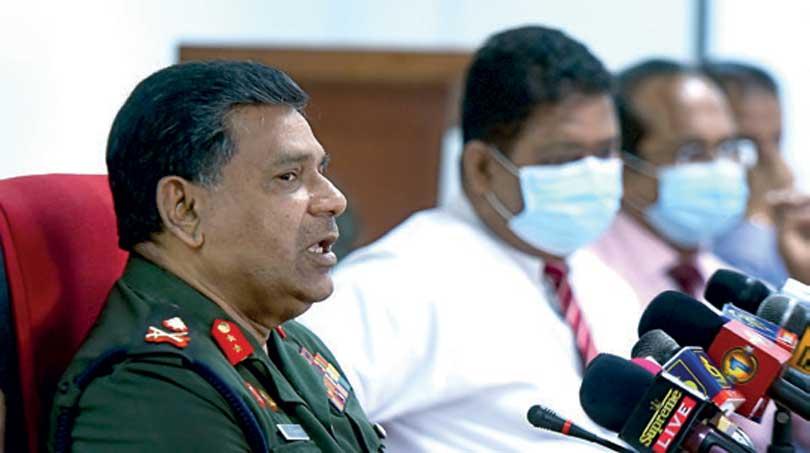 Pic by Nisal Baduge
By Yohan Perera
The Disaster Management Centre ( DMC) together with other relevant institutions including the health authorities is bracing for facing any natural disaster to be triggered by the onset of the southwest monsoon and a possible outbreak of COVID-19 for the second time, its Director General Major General Sudantha Ranasinghe said yesterday.
Maj. Gen. Ranasinghe told a press conference yesterday that DMC, together with Ministry of Health, Department of Meteorology, National Building Research Organisation (NBRO), Department of Meteorology, and Department of Irrigation have decided to carry out their operation to minimize the effects of southwest monsoon which is about to set in with the theme with Floods, Landslides and COVID-19.
"We are not saying that COVID-19 cases would definitely increase with the onset of the southwest monsoon, but we have decided to be prepared to face another wave anyway," he added.
He said medical advice will be sought when providing relief to the victims this time in the event of a floods.
He said DMC has decided to limit the temporary camps where flood victims are kept to small groups of people as it would be easier to convert those camps into quarantine centres if the need arises. "Quarantine centres have been earmarked in every district to face a wave of COVID-19. We shall immediately convert the camps into quarantine centres if the need arises," he also said.

Head of the Disaster Management Section at Ministry of Health Dr. Hemantha Herath said the country should be prepared for a spread of various diseases including, rat fever, dengue and even diarrohea in addition to COVID-19 during the monsoonal rain.

Meanwhile, the Department of Meteorology said the monsoon is about to set in and this will result in showers nearly 200mm in the coming days, especially at the end of this month in the Sabaragamuwa, Central, Western and Southern provinces. High winds are also expected along the coast of Sri Lanka during the coming days.
Medical advice will be sought when providing relief to the victims this time in the event of a floods