---
He is unaware of any offence that he is alleged to have committed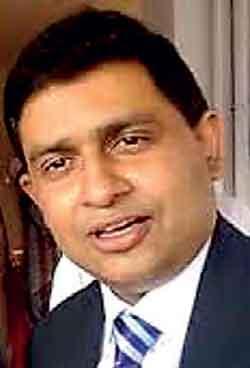 By S.S. Selvanayagam
Court of Appeal yesterday (20) issued order that interdicted High Court Judge Gihan Pilapitya shall not be arrested without an order of a Competent Court of Law.
A Bench comprising Justices A.H.M.D. Nawaz (President/CA) and Arjuna Obeyesekere fixed for support on May 12, the Writ petition filed by former High Court Judge Gihan Pilapitya.
Former High Court Judge Gihan Pilapitya in his personal capacity filed a Writ petition seeking intervention of the Court of Appeal to prevent his imminent arrest and cited acting IGP and the Attorney General as Respondents.

The petitioner states that an officer of the Attorney General's Department known as the Coordinating Secretary has stated that the Attorney General has directed the Petitioner to be arrested and maintains that it is against the Law to arrest him.

He challenges that the Attorney General has no power and/ or authority to direct the Police to arrest him and pleads that the power and/ or authority to arrest him is solely with the Police officer effecting such potential arrest.

He states he is unaware of any offence that he is alleged to have committed and he is aware that in the Magistrate's Court of Nugegoda there has been an information filed in terms of section 110 calling upon the learned Magistrate to investigate the matter.

He states there is no offence disclosed against him and maintains he cannot be arrested in relation to any conversations recorded or otherwise between him and Ranjan Ramanayake MP.

He seeks an order from the Court to quash the order of the Attorney General to the acting IGP to cause his arrest.

Romesh De Silva PC instructed by Sanath Wijewardane appeared for the Petitioner. Senior Deputy Solicitor General Milinda Gunetilleke appeared for the acting IGP. Deputy Solicitor General Nerin Pulle appeared for the Attorney General. Director Legal of the Police Department DIG Ajith Rohana represented the Acting IGP in Court.