---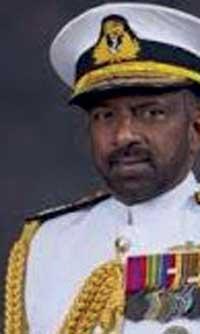 By Sandun A. Jayasekera
A group of 28 Seychelles nationals have arrived in Sri Lanka to get treatment from Sri Lankan doctors raising hopes that Sri Lanka is about to open a new chapter in its tourist industry as 'Medical Tourism' a top government official said yesterday.
Former Navy Commander and Senior Advisor to President on Foreign Relations Admiral (retired) Jayanath Colombage told Daily Mirror that the Seychelles government had made a request to the Sri Lankan government to make arrangements to facilitate the arrival and treatment of the group and the government acceded on condition to strictly follow health and security advisories in the aftermath of Covid-19, he added.

All Seychelles patients were subjected to PCR tests on arrival at the BIA, and they will also be tested for PCR before leaving.

Asked whether there were Covid-19 victims in the group, Admiral Colombage said he was not aware.
"The Seychelles nationals will bear all their expenses for medicine, hospital fees and travelling etc. What Sri Lankan government did was only to ease the process," Admiral Colombage said.

All sick Seychelles national were referred to a private hospital in Colombo, he added.

Medical tourism refers to people travelling abroad to obtain medical treatment. In the past, this usually referred to those who travelled from less-developed countries to major medical centres in highly developed countries for treatment unavailable at home.