---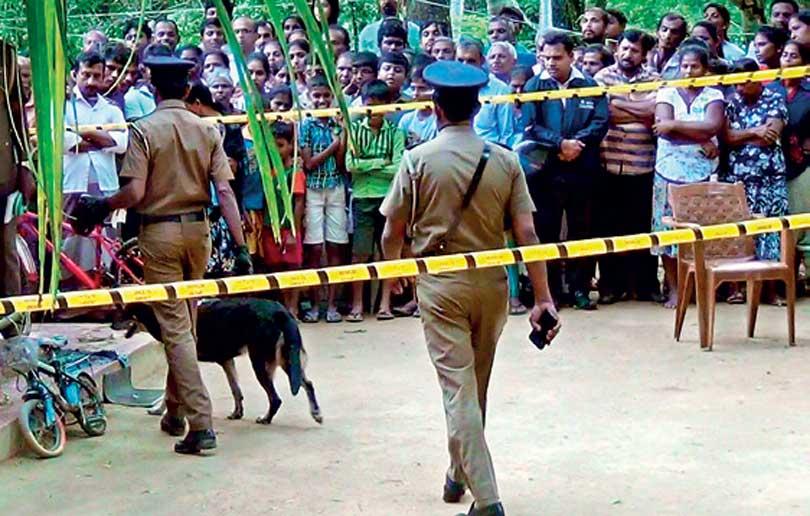 By Chandrasena Gamage
A body of a 13-year old boy was recovered who was alleged to have been killed after being sexually abused, the Katuwana Police said.
Police took into custody a suspect (21) who had come from Anuradhapura and stayed in the victim's house, after questioning from the inmates of the house.
Police said that the student who was found dead on Saturday was identified as Nandun Nethsara Dias Gunawardene, a year eight student of the Walgammul Maha Vidyalaya and a resident in Muruthawela Gedara in Puwakgasara in Katuwana.

The victim had been killed after being tied to the window of their house. His father who was a businessman was away from home and his mother had gone to a boutique in the morning. The boy was said to be alone in the house, it is said. His mother, on her return from the boutique, had rushed him to the hospital and the doctor of the Katuwana Hospital said that he was already dead and informed the police about this suspicious death. The Police Officers in charge of Tangalle Crime Investigations Division commenced investigations and the Katuwana Police said that Nandun was found dead without his underwear. The investigation was carried out with the help of a Police sniffer dog which was taken from Matara. The Magisterial inquiry was held by Acting Magistrate of Walasmulla Magistrate's Court, B.H.Karunasiri.

The autopsy was scheduled to be held yesterday at the Embilipitiya District Hospital.

Investigations were carried out by the Officers of the Tangalle Crime Investigations Division and Katuwana Police.