---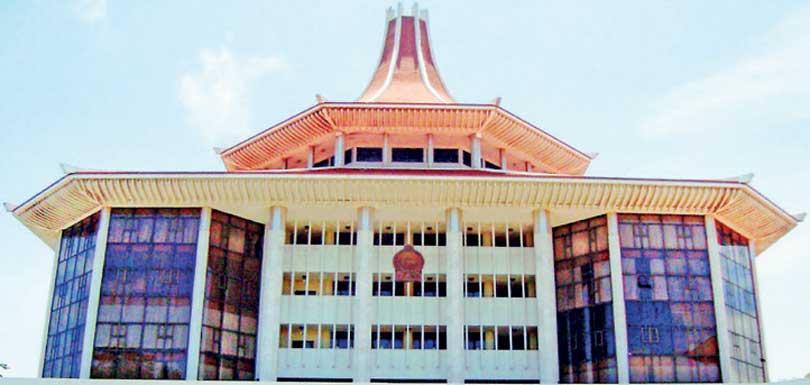 By S.S. Selvanayagam

The Supreme Court yesterday deferred for May 31, the fundamental rights petition filed against the Inspector General of Police and the Defence Secretary in respect of the attacks on the three churches and three hotels on April 21.
The matter was taken up for inquiry by a Bench comprising Justices Buwaneka Aluvihare, Lalith Dehideniya and E.A.G.R. Amarasekera.

The Attorney General had on May 3 refused to appear for IGP Pujith Jayasundara and Special Security Division DIG Priyalal Dasanayake in the FR petition filed in the SC despite a request made by the Director of the Police Legal Division.

The petition was filed by Janath S.Vidanage, who is the Managing Director of a Travel Company. He cited the IGP, Defence Secretary Hemasiri Fernando, DIG Priyalal Dasanayake and the AG as respondents.
He claims the inaction/actions of the respondents constitute executive and administrative action and is seeking Court for a declaration that the respondents had violated the fundamental rights to equality and equal protection by law and the freedom to engage in lawful occupation and business.
He is also asking the Court to direct the AG to investigate and prosecute the IGP under the Penal Code. Petitioner claims his primary objectives is to contribute in the administrative process whereby a responsible and accountable good governance is put in place and ensure the implementation of the right of equality before the law and equal protection of the law, in a democratic and egalitarian manner safeguarding democracy, pluralism, the rule of law, human rights and social justice.

The petitioner states that on April 21 three churches -- St. Anthony's Shrine in Kochchikade, St. Sebastian's Church in Negombo and the Zion Church in Batticaloa were attacked during Easter service while the Shangri-La Hotel, the Cinnamon Grand Hotel and the Kingsbury hotels were also attacked on the same morning by suicide bombers killing 266 people in and injuring some 500.

Gamini Perera with Ravindranath Dabare and Ishara Gunawardane appeared for the petitioner while Senior State Counsel Induni Punchihewa appeared for the AG and Viran Corea appeared for the IGP. Anuja Premaratne appeared for the Defence Secretay. Another petition filed by Saman Nandana Sirimanne, the father of the deceased Medha Sathsarani Sirimanne (21) and Imesh Thiwanka Sirimanne (19) sought an order to investigate and prosecute the IGP and former defence secretary under the Penal Code was also postponed for May 31.