---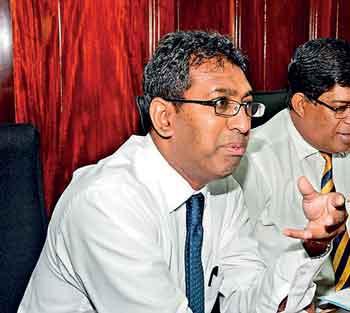 By Yohan Perera and Ajith Siriwardana
More than 14,000 files out of the total of 15,000 that have been sent to the Office of Missing Persons (OMP) are by President Maithripala Sirisena , Non Cabinet Minister Dr. Harsha de Silva said yesterday.
"President has sent 14,000 files to OMP although he is criticizing the UNHRC resolution which was co-sponsored by Sri Lanka. President complains about Sri Lanka's co-sponsoring of the resolution but he had sent most number of files to OMP which was set up in accordance with the same," Dr De Silva said.

" I don't think the President is really against the UNHRC or the setting up of OMP. It seems that he is being misled by someone. I know the President might get angry with me for saying it. The President should not get misled. He should work with us instead," he added.

Dr. de Silva said OMP looks into the disappearances of all people including Sinhalese, Tamils and Muslims.