---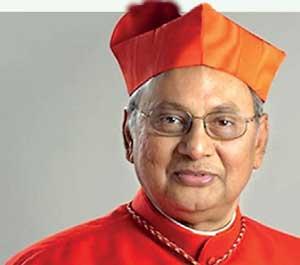 By Yohan Perera
It is the duty of all Sri Lankan citizens to exercise their vote at this year's election which will decide on the nation's future, Archbishop of Colombo Cardinal Malcolm Ranjith said yesterday.
"It is no doubt that the election which is to be held on Wednesday, August 5 will be an event which will decide our country's future. New Parliament will make decisions which will design Sri Lanka's future for the next five years. Therefore, both you and I are duty-bound to participate in this general election," Cardinal Ranjith said in a special statement.

" I request every citizen to fulfil their duty and go to the polling stations early and follow the advice given by the defence authorities, the Election Commission and also follow the guidelines given by the health authorities to prevent the spread of COVID-19. It is the responsibility of all Sri Lankan citizens to carry out their duty as stipulated by the relevant authorities. Your decision on August 5 is important in the exercise of making vital decisions and to take the nation towards prosperity. Therefore, do not keep away from fulfilling your responsibility. You will become a party to any adverse situation that the country might face in the future if you do not fulfil your responsibility of exercising your vote," he added.

"I request all citizens to maintain peace in the post election period and to refrain from harassing others," Cardinal also said.
I request every citizen to fulfil their duty and go to the polling stations early and follow the advice given by the authorities