---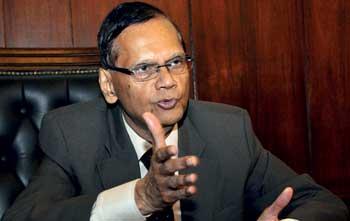 By Kelum Bandara
Sri Lanka Podujana Peramuna (SLPP) said yesterday that it would work to get two-thirds approval for a resolution to dissolve Parliament once it secured victory for its candidate at the presidential election.
He said the government was riddled with infighting on its presidential candidate whereas his party was united in supporting the candidate to be nominated by former President Mahinda Rajapaksa as the leader.

Commenting on the move to conduct the provincial council elections, he said it was a red herring across the trail.

He charged that the government did everything possible to postpone the elections, but had taken sudden interest in conducting it as a ploy to deflect public attention from the Presidential Elections.

Prof. Peiris said his party was ready for any election.