---
This passenger was among the 15 who were sent to Doha, Qatar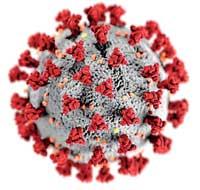 By T.K.G. Kapila
An airplane passenger said to have been infected with COVID-19 was sent back to the Bandaranaike International Airport (BIA) from Doha, Qatar yesterday morning.
Sixty nine passengers including this person arrived at the BIA from Mumbai, India on June 17 in an IndiGo airlines flight 6 E.-9091 while 54 of them were directed to work at an anchored ship at the Colombo Port the other 15 were sent Doha in Qatar on a Qatar airline service flight.

This passenger was among the 15 passengers and after the Doha airport had identified him of being infected, he was sent back to the BIA on the same flight.

According to international travel regulations, such questionable passengers are sent back to the country they arrived from via the same flight.

However, since there were no available flights from IndiGo airlines, the passenger could not be sent back to Mumbai, India.

He was admitted to the Infectious Disease Hospital (IDH) in Colombo for treatment.
This passenger was among the 15 sent to Doha and after the Doha airport had identified him of being infected he was sent back to the BIA on the same flight