---
Letter submitted to party leader
They want Sajith Premadasa appointed as party leader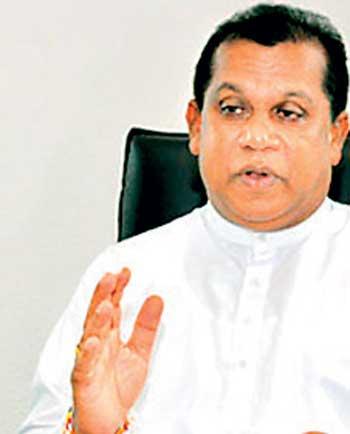 By Yohan Perera
Some 26 United National Party (UNP) MPs yesterday handed over a letter to party leader Ranil Wickremesinghe requesting him to convene a meeting of the working committee to decide on leadership changes.
Monaragala District UNP MP Ranjith Madduma Bandara told Daily Mirror the letter handed over last morning was signed by the MPs pushing for Mr. Premadasa's appointment as party leader.

Meanwhile, UNP MP Ajith P Perera said under the party constitution it was possible to convene the working committee on the request of a sufficient number of members.
Two MPs who were in the UNP reforms committee resigned on Thursday calling for the appointment of Mr. Premadasa as the new leader.
Monaragala District UNP MP Ranjith Madduma Bandara told Daily Mirror the letter handed over last morning was signed by the MPs pushing for Mr. Premadasa's appointment as party leader