---
Wealth Trust Securities Limited, a primary dealer appointed by the Central Bank of Sri Lanka announced the appointment of Romesh Gomez as its Chief Executive Officer with effect from 01st April 2015.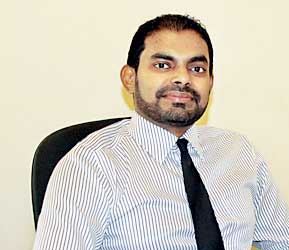 Wealth Trust has made significant strides in Sri Lanka's debt market since its inception in July 2011 and continues to enhance shareholder value while offering phenomenal returns to all its stakeholders.

Commenting on the appointment, Romesh said, "I would like to thank the board of directors and the senior management for placing their confidence and trust in me. The future of Sri Lanka's Debt market is at a takeoff point with the planned implementation of a Central Clearing Process (CCP) and an Automatic Trading System (ATS) initiated by the Central Bank and the Securities and Exchange Commission of Sri Lanka.

This would add further liquidity to the debt market whilst the appointment of primary dealers as debt brokers will compliment
these initiatives".

Wealth Trust's major shareholders consist of Finco Holdings (PVT) LTD and SAFE Holdings (PVT) LTD, whilst its board of directors is comprised of Dr. Anura Ekanayake – Chairman, Dammikka Ranawana – Managing Director, Senaka Weerasooria, Mangala Boyagoda, Priyanjith Weerasooria and
Ruwan Cooray.