---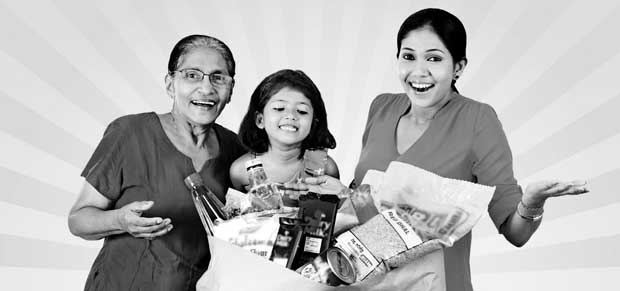 As the season of good cheer approaches, Commercial Bank of Ceylon (ComBank) has announced it will present 300 hampers of goodies worth Rs.1.5 million to customers who receive remittances via the bank till the end of 2015.

The well-timed promotion is open to users of 'e-Exchange' – the bank's own sophisticated real-time online money transfer service, as well as to those who use MoneyGram, Ria or Express Money remittance services.

All recipients of remittances via these services, who collect their monies from Commercial Bank, will go into a draw to select who wins the hampers, each worth Rs.5,000, the bank said.

Commercial Bank of Ceylon is one of the most active players in Sri Lanka in the field of remittances, offering customers a range of options. Remitters can send money even without having an account in the bank. Commercial Bank has its own business promotion officers (BPOs) in key markets around the world where significant numbers of Sri Lankans are employed.

The bank's own e-Exchange platform is a highly secure, low-cost money transfer facility which is available to remitters via a network of agents in over 50 countries. Recipients of remittances can collect proceeds from any of the bank's 246 branches in Sri Lanka, more than 60 of which are open even on bank holidays and access their funds through its network of 618 ATMs, which is the largest cash-dispensing system owned by a single bank in the country.

MoneyGram is a global funds transfer service that operates an international network of approximately 256,000 agent locations, enabling people to conveniently and reliably send cash to recipients in approximately 192 countries and territories. Commercial Bank is one of the preferred MoneyGram agent networks in Sri Lanka for collection of remittances.

Ria Financial Services, the third largest money transfer company in the world, offers 140,000 agent locations via its global network in 136 countries on six continents.

Express Money has established one of the largest remittance networks in the industry, with 170,000 agent locations in 150 countries.