---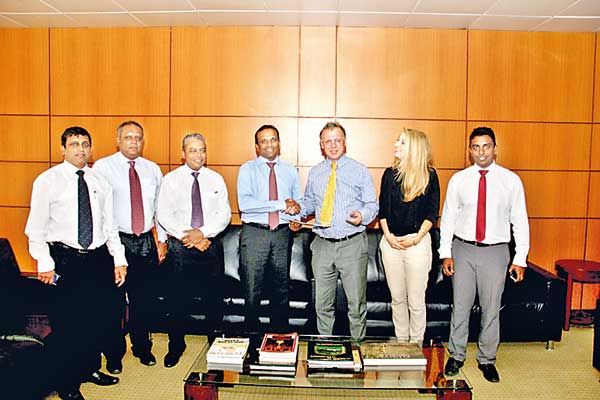 With Sri Lanka's insurance industry set to grow exponentially in the coming years, actuarial expertise, which is at the heart of the insurance business, needs to be greatly strengthened and is a big priority for the progression of the local insurance industry. Asian Alliance Insurance, part of the Softlogic group and one of the fastest-growing insurance companies in the country, has strategically identified the requirement for a top class actuarial team. They have successfully entered into a partnership with their international institutional investors to build this expertise with financial grants being provided by FMO and DEG.

The recent signing of a Memorandum of Understanding (MoU) with FMO - Financierings-Maatschappij voor Ontwikkelingslanden N.V. and DEG - Deutsche Investitions und Entwicklungsgesellschaft mbH, who are both shareholders of Asian Alliance, paves the way for Asian Alliance Insurance to obtain financing via the Capacity Development Programme (CDP)/Business Support Services (BSS) Programme of the respective institutions, to enhance the knowledge, skills and expertise of its team of in-house actuaries. The initiative is intended to enable organisations to improve their performance and to become more competitive in a sustainable manner, by promoting and facilitating transfer of knowledge and skills, thereby strengthening important organisational capabilities.

With Sri Lanka only having a handful of fully-qualified actuaries at present, despite actuarial support being necessary for the main functions in the insurance industry, the programme is expected to provide a significant competitive edge to Asian Alliance Insurance by equipping in-house staff to analyse its business in-depth, add value and support in enhancing performance.

Accordingly, the company will contract reputed actuaries with substantial exposure in the Asia Pacific region for both life and general insurance, to deliver a comprehensive training and development programme that will include on-site training in all the key functions performed by the actuarial team that will include product development, portfolio analysis, the new risk-based capital reporting and a number of other essential areas including professional and academic development of the team.

"This partnership represents Asian Alliance Insurance's capability and commitment to enhance its operations and performance by leveraging on the strengths of its international partners," Asian Alliance Insurance PLC Managing Director Iftikar Ahamed said.

"Considering the dire need for scarce actuarial resources locally, this represents an important milestone, not only to Asian Alliance but to Sri Lanka's insurance industry. Human resource development is the company's top priority, in which we will continue to invest strongly." "We believe that an uplifting technical expertise standard in vital areas such as actuarial is very important in developing markets and are hence pleased to be involved in this capacity development project. We will keenly look forward to the results and are confident that Asian Alliance will immensely benefit from this effort," said FMO Chief Investment Officer Linda Broekhuizen.

"The development of technical resources is key to countries with significant potential like Sri Lanka. We are pleased to participate in this programme that we see as contribution to sustainable growth of the insurance sector in the country," said DEG Senior Investment Manager Development Programmes Business Support Services Meike Goetze.

The programme to develop the actuarial team also fits in with Asian Alliance Insurance PLC's overall comprehensive talent management strategy – 'Talent Drive' – which envisages attracting and retaining the country's best professionals in the sector with the aim of becoming the most preferred employer in the Sri Lankan insurance industry. The programme has been launched at all levels in the company. The company offers employees multiple training opportunities both locally and overseas, to provide exposure to global best practices and international markets.

Asian Alliance Insurance PLC is held by Softlogic Capital PLC and is part of the Softlogic group, which is recognized as one of Sri Lanka's most diversified and fastest-growing conglomerates with interests in healthcare, retail, ICT, leisure, automobiles and financial services. Significant stakeholders in the company also include FMO and DEG that are rated 'AAA' Development Financial Institutions from the Netherlands and Germany, respectively.

FMO is the Dutch development bank and has invested in the private sector in developing countries and emerging markets for more than 45 years. It is currently one of the larger bilateral private sector development banks globally and their mission is to empower entrepreneurs to build a better world and alongside partners, they invest in the infrastructure, manufacturing and services sectors.

DEG, a subsidiary of KFW, finances investments of private companies in developing and transition countries. As one of Europe's largest development finance institutions, it promotes private business structures to contribute to sustainable economic growth and improved living condition.