---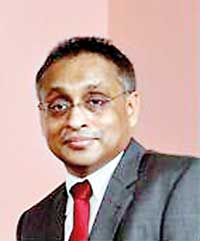 The Chairman of the Colombo Stock Exchange (CSE) was unanimously elected as the Chairman of the South Asian Federation of Exchanges (SAFE) at the Annual General Meeting of SAFE concluded on April 26, 2015. Accordingly, CSE Chairman Vajira Kulatilaka succeeds Dr. Muhammad Abdul Mazid as the Chairman of SAFE for a two-year term of office.
Chittagong Stock Exchange Chairman Dr. Muhammed Abdul Mazid and Bombay Stock Exchange Chief Financial Officer Nayan Mehta were elected as Senior Vice Chairmen while Abu Dhabi Securities Exchange Chief Executive Officer Rashed Al Balooshi was elected as the Vice Chairman.
The CSE was one of the founder members of SAFE, which was established in 2000 with the objective of promoting the development and harmonization of securities markets in the South Asian region.
Presently SAFE has 15 primary members comprising of stock and commodity exchanges from India, Pakistan, Bangladesh, Sri Lanka, Nepal, Maldives, Mauritius, Bhutan and the UAE. It also has several depositories and clearing houses in the region as associate members.
The permanent secretariat is located in Islamabad, Pakistan.
The new Executive Board of SAFE would have its first meeting under the Chairmanship of the CSE in Kunming China to develop a 10-year vision and plan for the association in June 2015 while the next Annual SAFE conference is to be hosted by the Bombay Stock Exchange in 2016.