---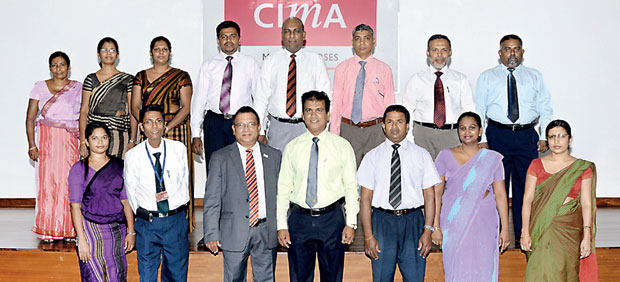 CIMA Sri Lanka in its endeavour to harness public sector professionals with its expertise in the management accounting conducted a seminar on February 18th on "Public Sector Performance Management and the Role of the Finance Professional", which was conducted for few selected public sector organizations.

The seminar discussed transforming the finance professional's role into a strategic competent one, touching upon financial skills and performance management including the use of management accounting tools and techniques.

The programme was conducted by former CIMA President, Aubrey Joachim (FCMA; CGMA; MBA; GAICD), an acclaimed trainer who is profiled as one of the top speakers in the world.

Employees of Ministry of Finance, Ministry of Public administration, Ceylon Electricity Board and Inland Revenue were amongst the participants.