---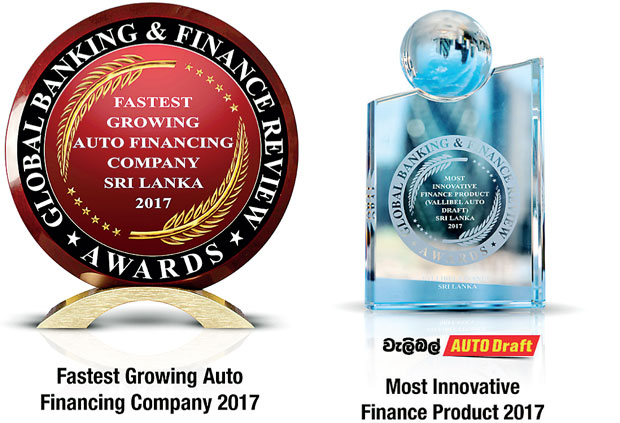 Vallibel Finance PLC has been awarded as the fastest growing finance company in Sri Lanka as well as for the most innovative finance product in Sri Lanka by Global Banking & Finance Review, which is a global awarding body based in the UK.
This is the first time a finance company has been recognized with dual awards in Sri Lanka by the prestigious publication, a global authority on the changing banking and finance scene with a wide following in 200 countries.
This award of Global Banking & Finance Review displays the speed and efficiency at which a finance company has shown growth in both size and performance, ensuring the highest standards. This further establishes the fact that Vallibel Finance within a short span of 10 years has shown phenomenal growth.
This award of Global Banking & Finance Review reflects the innovation, achievement, strategy and inspirational transformation taking place within the global financial community, which goes to further prove that Vallibel Finance is indeed accompanied with great new ideas.
These awards have evolved and grown to include those in banking, foreign exchange, insurance, hedge funds, pension funds, compliance and advisory, corporate governance, brokerage and exchanges, project finance, binary options, investment management, technology, asset and wealth management, Islamic finance, exchange traded funds, real estate, corporate social responsibility and other areas.
"To win two high-profile awards, pitted against the industry's biggest and the best is an immense honour for us at Vallibel Finance," said Vallibel Finance Managing Director Jayantha Rangamuwa.