---
Former United National Party Parliamentarian Themiya Hurulle, who is presently serving as a Sri Lanka Constitutional Reform Public Representations Committee Member, has been appointed as an Independent Non-Executive Director of Sri Lanka's largest private bank, Commercial Bank of Ceylon PLC, with effect from April 5.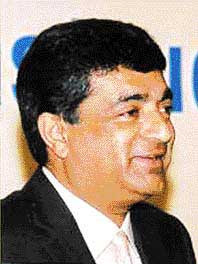 Hurulle holds a Diploma in Refrigeration and Air Conditioning from Southbank University, London SEI, UK and Engineering Apprentices I and II Programme from the University of Moratuwa.
He was a Corporate Member of the Institute of Refrigeration, Surrey, UK, from 1977 to 1978.
Throughout his professional career, Hurulle served as Senior Manager/Engineer - Tudawe Trading Co. (Pvt.) Ltd, Director General - Telecommunication Regulatory Commission of Sri Lanka, Design and Appliance Engineer - Metropolitan Air Con & Refrigeration Ltd, London, UK, Senior Engineer - Walker Sons & Co. Ltd, Divisional Manager/Chief Engineer - Walker Sons & Co. Ltd, Manager - Worldwide Global Learning and Manager Administration - Foundation for Co-existence.
With the appointment of Hurulle, the Commercial Bank board now comprises of Non-Executive Independent Directors K.G.D.D. Dheerasinghe, M.P. Jayawardena, S. Swarnajothi, Prof. A.K.W. Jawardane, K. Dharmasiri, L.D. Niyangoda, N.T.M.S. Cooray, Executive Non-Independent Directors J. Durairatnam, S. Renganathan and Non-Executive Non-Independent Director
G.S. Jadeja.