---
In an environment where we seek everything in a hurry, Seylan Bank has introduced the ideal solution for your quick financial needs, a personal loan in 2 days.
Understanding the lifestyle changes in the market as well as with a deeper understanding of needs, wants of its clients, the bank has streamlined its processes to deliver fast tracked loans which has proven to be a tremendous success.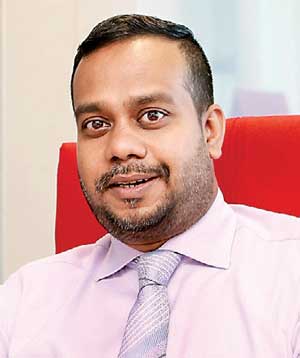 As the frontrunner in providing convenient customer focused products, Seylan Bank's personal loans have received an overwhelming response. The product has attracted many segments in the market and due to the increased popularity of the product and high demand, the bank has invested in building significant efficiencies in the backend and have streamlined processes that are centralized to delivering an enriched
customer experience.
The bank offers a hassle free, convenient application process where applicants can obtain their loans within 2 days provided they fulfil all the mandatory requirements.
"We are extremely pleased with the response we have got from our satisfied clients with regards to the 2 day loan process. Being 'the bank with a heart', we have always understood the needs of our customers and have tailor-made solutions to satisfy them. Our innovative thinking process always keeps the customers at the center of thinking, thus allowing us to create relevant innovation, which adds value to customers." said Tilan Wijeyesekera, Deputy General Manager – Retail Banking, Seylan Bank PLC.
To be eligible for a loan, an applicant should be a permanent employee who has completed 12 months in current employment with a minimum monthly fixed income of Rs. 50,000. With regards to this, the bank has a pre-approved organizational list based on a defined criteria. Employees applying from these organizations are eligible for a hassle-free personal loan.In addition, the applicant should be between 20 - 60 years with a clear CRIB report.
The scheme does not require any guarantors as long as the customer fulfills the basic qualifying requirements.The loan amounts under this scheme can extend up to 5 million with repayment spread over 7 years.Based on actual requirement and applicant's monthly income, loan amounts up to 12 times of the applicant's salary can be obtained subject to other conditions. Personal loans can be applied through any of the Seylan bank branches located island wide, or even doorstep service is available by the bank's well-trained staff.