---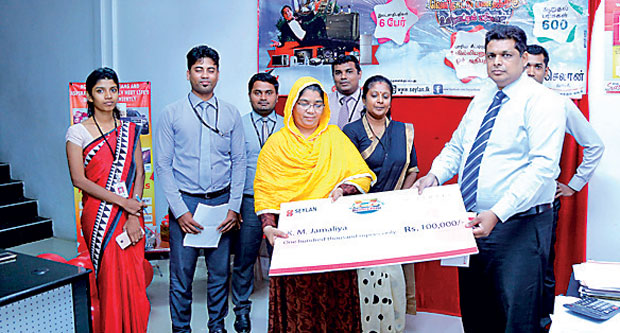 Seylan Bank introduced an exciting draw scheme named 'Ethera kasi methra wasi' for its remittance customers partnering with the global remittance services such Express Money, RIA, Speed cash and Unistream to name a few.

The draw offered a grand prize of Rs. 1 million for one lucky winner, 6 lucky winners who received Rs. 100,000 each and 600 lucky winners who received Rs. 5000 each monthly as consolation prizes.
Customers who remit money from overseas to their loved ones in Sri Lanka through any of the above mentioned remittance services were offered a chance at the draw when they collected money from Seylan Bank.