---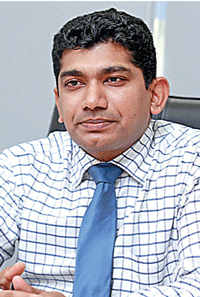 Prime Finance PLC, a unit of Prime Lands (Pvt.) Ltd, yesterday announced the appointment of Rasika Kaluarachchi as its CEO with effect from October 10, 2017.

Kaluarachchi replaces Pramuditha Fernando, who resigned from the CEO position with effect from October 31st 2017.

Kaluarachchi has 20 years experience in the banking and finance industry. He held various senior position in leading finance companies in the country including a six-year stint a TKS Finance as its CEO.
He holds a Master's Degree (MBA) in Banking and Finance from Post Graduate Institute of Management of the University of Sri Jayawardenapura, a Postgraduate Diploma in Business Management from University of Colombo and a BSc degree from the University of Sri Jayawardenapura.

Prime Lands, this January acquired 17 million shares or 75.54 percent of Summit Finance PLC held by Sarvodaya Development Finance Limited at a price of Rs.30 per share, aggregating to a total consideration of Rs.510 million.

The transaction called for a mandatory offer by Prime Lands to acquire the remaining shares of Summit Finance. As at June 30, 2017, Prime Lands held 21.3 million shares or 94.5 percent of Prime Finance.