---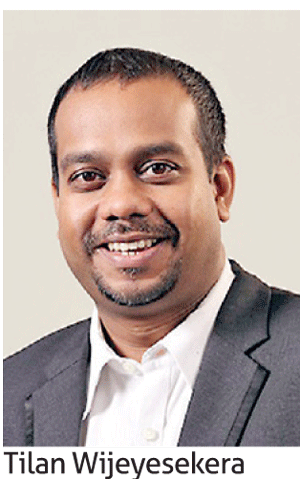 Reiterating its value as the 'Bank With The Heart', Seylan Bank has enhanced the offerings of 'Rewards Scheme (Thilina Sayura)' to enable Non-Resident Foreign Currency and Resident Foreign Currency account holders with definite cash rewards along with many other benefits during one's special moments in life.

Understanding the aspirations of customers and the need of timely endowments, the Bank has realigned the mechanics of 'Thilina Sayura' to position itself as the best reward scheme in the banking segment that values NRFC and RFC accountholder's savings whilst indulging significant events with special rewards.

All NRFC, RFC Savings account holders with a minimum balance of US$ 500 or (equivalent in any other designated currency) in savings or fixed deposits NRFC/RFC accounts now have the opportunity to avail the range of benefits offered through the Seylan Rewards scheme. Accountholder's with a minimum balances between US$25,000 - 50,000 will become eligible for a full day (one overnight) stay at selected star class hotels on a full-board basis for two persons. Likewise, account holders with a balance of over US$50,000 will become entitled for a two night's stay on a full-board basis for two persons.

The bank has also extended this hotel offer to customers who invest in Seylan Bank's Special Foreign Currency Investment Deposit Account (SFIDA).In addition, NRFC & RFC account holders will also be reimbursed the Sri Lanka Bureau of Foreign Employment's (SLBFE) charges up to Rs. 10,000 at the time of departure for overseas employment.

Further, Thilina Sayura account holders can avail up to Rs. 40,000 at marriage, up to Rs. 35,000 during a birth of a child, and up to Rs. 25,000 during cataract surgery at a private hospital and become eligible to claim up to Rs. 100,000 in the event of a surgery. Customers can also transfer their existing NRFC, RFC or fixed deposits to Seylan Bank to avail the unique benefits offered through this scheme.

Commenting on the proposition, Tilan Wijeyesekera, Deputy General Manager, Retail Banking at Seylan Bank stated, "Seylan Thilina Sayura was designed not only to offer cash rewards and benefits during one's special moments in life but also to add value to the savings of migrant workers hard earned money and make their savings work harder for them. Understandingthe different segments and income levelsamongst the migrant workforce and the need for thecorrect support during special occasions, we conceptualized Thilina Sayura to provide that extra helping hand when they need it the most."

Customers can access their NRFC/RFC accounts across the world through any VISA accredited ATM or merchant by using their VISA debit card. Seylan Internet Banking allows customers to view balances, transactions and give instructions to the bank, while the balance in one's NRFC/RFC account is freely convertible to any other designated foreign currency of one's choice.

Furthermore, Seylan Bank has gone the extra mile to enable migrant workers to contact the bank without any cost.