---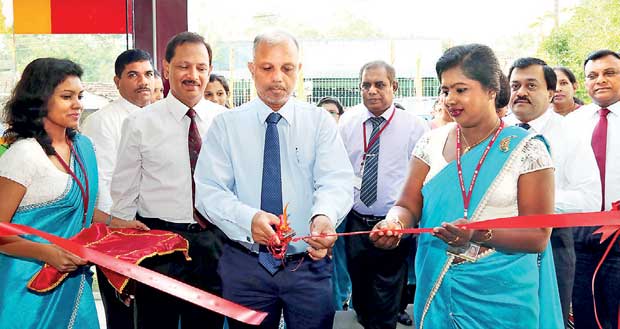 The new two-storey building and self-banking unit of People's Bank Marandagahamula branch was declared open by People's Bank Chief Executive Officer/General Manager N. Vasantha Kumar recently.
The new branch – complemented with all banking services, various loan facilities in addition to safe deposit boxes – was established with the aim of offering modern banking facilities and an efficient service to the Marandagahamula residents.
The customers can enjoy the benefit of banking seven days a week and 24 hours a day via the self-banking unit established at the new branch. The self-banking unit is equipped with the most modern ATM, CDM (cash deposit machine) as well as a kiosk to perform withdrawals, deposits and make utility payments.
The inauguration ceremony was held in the presence of a large gathering comprising dignitaries, well-wishers, bank employees and the bank's discerning customers. People's Bank Channel Management Deputy General Manager Bonifus Silva, Deputy General Manager Bank Support Services Mahinda Premanath, Gampaha Regional Manager Vasantha Rathnayake as well as Branch Manager Manjula Damayanthi were also among the distinguished participants.