---
Pan Asia Bank has come out with a long-term fixed deposit promotion where customers get the opportunity of receiving interest up to 17 percent p.a. for fixed deposit terms of two, three, four and five years.
Under this promotion, which will commenced on March 5, 2017, there is no upper limit to the amount one can invest.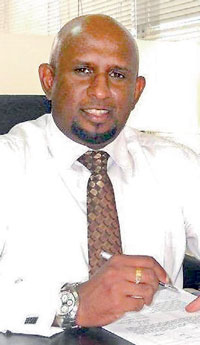 Pan Asia Bank Deputy General Manager Retail Banking and SME Naleen Edirisinghe stated that this provides an ideal opportunity for customers to lock in a high interest rate for their long-term investments. It is also a great opportunity for investors who look to receive a steady interest income from their deposits as he/she can protect his/her investment from falling interest rates during the tenure of
the deposit.
In a fixed deposit, the return is guaranteed in comparison to most of the other forms of investments regardless of interest rate fluctuations. Also it is a very simple tried and tested investment method that is considered very secure, which will give peace of mind to any investor.
Pan Asia Bank decided to attract long-term funds - the reason being fixed deposits will fulfil an important gap in the market. It also will allow the bank to grow aggressively on certain product categories especially in retail and small and medium enterprise (SME) segments by helping it to strike a balance between long-term assets and long-term liabilities.
Also customers who place these long-term fixed deposits with Pan Asia Bank are entitled to a range of credit facilities such as overdrafts, term loans, import and export loans, personal loans, credit card and so forth up to 90 percent of the deposit, Edirisinghe
further added.
Apart from offering higher interest rates for deposits, a deposit at Pan Asia Bank is a highly secure investment since Pan Asia Bank is a licensed commercial bank which is regulated by the Central Bank of Sri Lanka.
Pan Asia Bank,which is known as one of the fastest growing commercial banks in Sri Lanka, currently operates with 82 branches and 81
ATM points.