---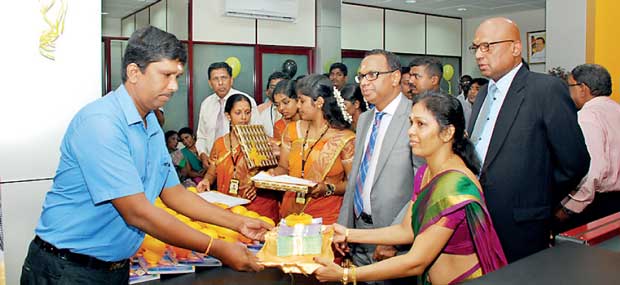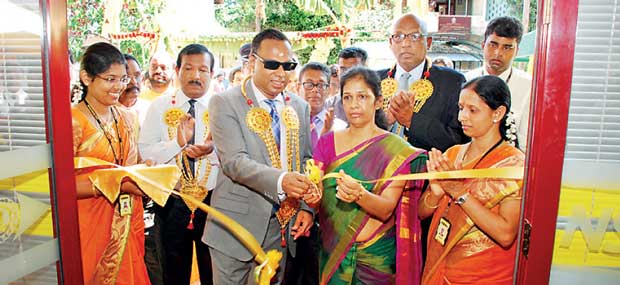 Facilitating a further extended service for its islandwide customers, the 249th branch of National Savings Bank (NSB) was opened in Kopai with the initiation of Children's Affairs State Minister Wijayakala Maheswaran recently.
NSB Chairman Aswin de Silva, General Manager/CEO Dammika Perera, Senior Deputy General Manager Jagath Gamanayake, Deputy General Manager Operations Ajith Peiris, Assistant General Manager Operations Athula Gamage, Assistant General Manager Postal Banking and the top management of the bank and Regional Manager A.L.M. Haleem were also present at the occasion.
The new branch premises located at the Mahadeva Shopping Complex, Kopai junction, Kopai, which consists of ample space and modern banking facilities including an ATM, will ensure an efficient and enhanced customer service catering to all financial needs of the people in the area.
The first day deposits were received by the guests and the first deposit was handed over to Maheswaran. The clientele of NSB represents all levels of society and particularly a majority of low-income and rural segments are among them. In order to ensure them a superior banking service, stable financial basis and enhanced living condition, the bank should penetrate deeper into the country and be at their service. Accordingly, an innovative yet aggressive expansion in the branch network of the bank is in progress. The newly opened Kopai branch, yet another step forward in this process, will further strengthen the 44 years' mission of the bank by directing and encouraging the people of the area to save on a long-term basis and reap the harvest of their savings.