---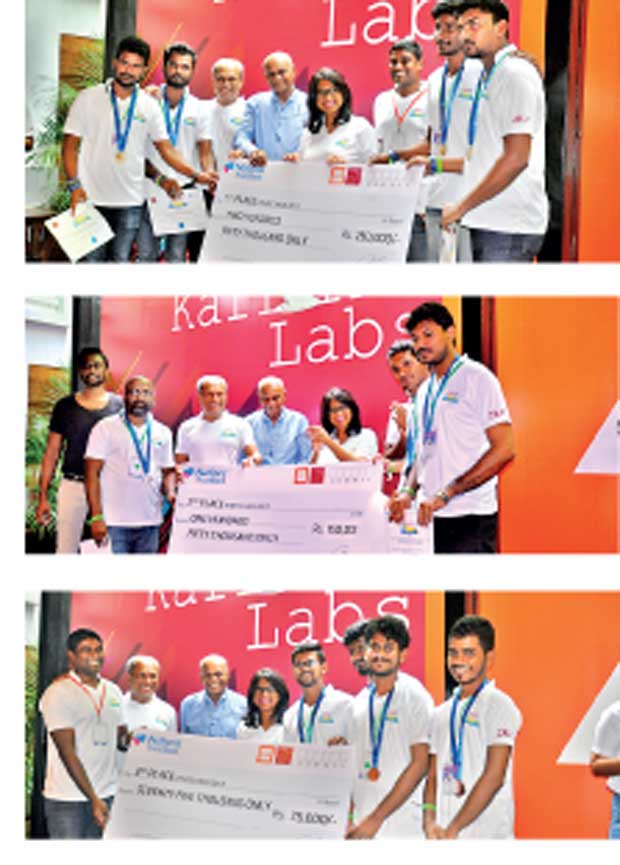 The Kaffeine Lab, Nations Trust Bank's (NTB) innovation centre on Gregory's Road, came alive recently as the bank hosted the first Fintech Hackathon in the country.

Approximately 150 teams from across Sri Lanka put forward their applications to contest in the hackathon and the best 16 were selected to compete.

Speaking as the hackathon was in progress, NTB Chief Operating Officer Thilak Piyadigama said, "We provide young people with platforms to innovate and showcase their ideas and talent."
NTB Chief Innovation Officer Dinesh Thomas and one of the key organisers of the event, added, "I think what sets the Nations Trust Fintech Hackathon apart from most other hackathons is that we are not after participants' intellectual property. We are not buying or taking anything from them. We want them to own their ideas and develop them."

The team, 'Tech Devs', with their idea for online auctioning platform, was the ultimate winner of the Nations Trust Fintech Hackathon 2017 and walked away with a cash prize of Rs.250,000 and a business loan worth Rs.1 million at a discounted rate of interest.