---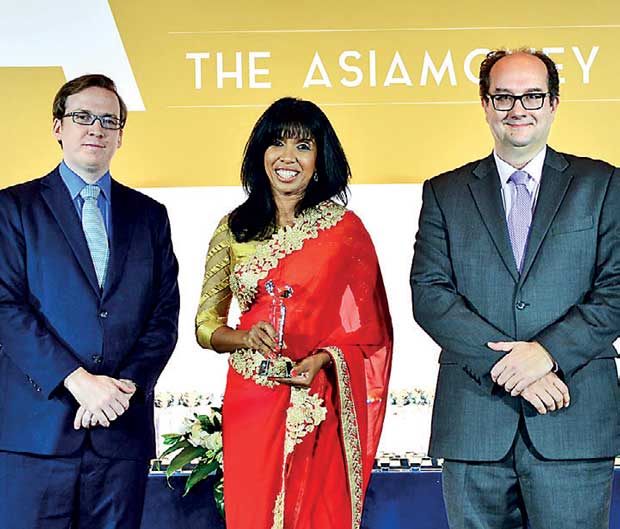 NDB was crowned as Best Overall Local Bank in South Asia for BRI (Belt & Road Initiative) at the Asiamoney New Silk Road Finance Awards 2017.

The award ceremony was held in Beijing China on 26th September.

Sri Lanka and China enjoyed close ties with each other since the ancient times and to date keeps close ties in terms of trade.The two countries were connected by the silk route, and in more modern times, this relationship has developed into solid diplomatic relations spanning investments, trade, culture and many more aspects. China is one of the key foreign direct investors in Sri Lanka, and over the last few years, Sri Lanka has seen large investments flowing in to the country from China.

Recognizing the need of further enhancing the relationship between the two nations, NDB in 2014 took a bold strategic decision and ventured into establishing a 'China Desk' a dedicated service counter to cater to the growing Chinese business community in Sri Lanka. NDB was the first amongst the local banks to establish a China Desk under Cash Management Unit of the bank, manned by a Relationship Manager with linguistic and technical competencies in Chinese. NDB was able to ensure a convenient banking service to its clientele and become the preferred banker for the Chinese business community and individuals in Sri Lanka.

NDB has deployed a range of methods in strengthening its banking relationship with the Chinese community. NDB maintains over 16 correspondent banking relationships with Chinese banks to carry out smooth operations for its Chinese customers. NDB is also the first bank amongst the local banks to establish Renminbi transactions. NDB has become the most sought after Bank by Chinese customers to obtain a wide range of products such as working capital, project financing, personal banking, cash management services, trade financing facilities and also guarantees for projects.