---
Ustocktrade, the world's first retail alternative trading system (ATS), the mission of which is to bring Wall Street to Main Street, announced yesterday its launch in Sri Lanka, the first international expansion for Ustocktrade.

Opening access to US securities trading for the Sri Lankan investment community is the first step in Ustocktrade's aim to connect nations through its financial market networks.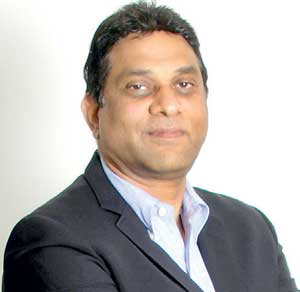 Starting today, Sri Lankan citizens, residents and eligible bank account holders can register to trade USsecurities via Ustocktrade. The availability of Ustocktrade in Sri Lanka gives more individuals access to affordable trades and same-day trade settlement on cash accounts (T+0 trade settlement), a feature offered exclusively by Ustocktrade. Same-day trade settlement enables Ustocktrade users to trade with minimum initial deposits, reduced settlement risk and the ability to reinvest their cash immediately after selling a security. Ustocktrade is also the first stock trading platform to allow Sri Lankans the opportunity to invest in and trade US securities without requiring an international broker. Ustocktrade was founded by Tony Weeresinghe, the former CEO and founder of Millennium IT, who has developed some of the world's most robust equity trading systems, including the one currently used by the London Stock Exchange Group.

Ustocktrade's vision is to democratize wealth and provide sophisticated financial trading technology to individuals at an affordable price. With this vision in mind, the company will extend its ultra low pricing of US $ 1 per trade and no minimum deposit to Sri Lankan users. The monthly membership cost of an account with Ustocktrade is also low at US $ 5 per month. "We are delighted to open up the benefits of Ustocktrade and lower the barriers to trading US securities for the Sri Lankan investment community," said Weeresinghe.

"Today also marks our first international market expansion and we are exploring opportunities in other markets in our quest to connect nations through Ustocktrade's financial market networks."
Weeresinghe continued, "Extending the Ustocktrade platform into Sri Lanka also aligns perfectly with Sri Lanka's ongoing initiatives for economic development by making it easier for Sri Lankan citizens, residents and eligible bank account holders to invest US securities. Our aim is to expand the types of securities offered and help to further Sri Lanka's goal of becoming an international financial centre in the region."

Since its US launch in January 2016, Ustocktrade has achieved over 2000 percent growth in number of user accounts, transacted over US $ 1 billion dollars on its platform to date, and added users from all 50 states.