---
Orient Finance PLC announced the appointment of Mayura Fernando as the company's new Chief Executive Officer with effect from June 2016. Fernando succeeds Suresh Amerasekera in light of him taking up an overseas assignment.
Fernando counts over 30 years of professional experience in the financial services sector and has extensive exposure to the products and services offered by the non-banking financial institution sector.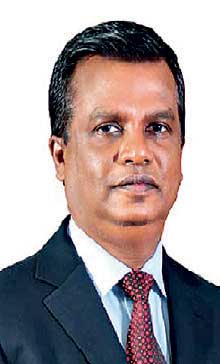 He commenced his professional career at KPMG Ford Rhodes Thornton & Company in 1984. In his most recent assignment, he was Director/CEO of Softlogic Finance PLC and Laugfs Capital Ltd.
Fernando is a Fellow Member of the Institute of Chartered Accountants of Sri Lanka and a Fellow Member of the Chartered Institute of Management Accountants of UK. He additionally holds a Bachelor of Science (Applied Science) Degree from University of Sri Jayewardenepura.
The board of directors of Orient Finance comprises Dr. Dayanath Jayasuriya P.C. (Chairman), Ananda W. Atukorala, Sarath Wikramanayake, Prakash Schaffter, Ramesh Schaffter, Lakshmi Gunatilake, Anil Tittawella P.C., Minette D.A. Perera, Indrajith Fernando and Indrani Goonasekera.
Orient Finance PLC, which merged with Bartleet Finance PLC last year, has been a provider of unique financial solutions in the financial services market in Sri Lanka for over three decades. Licensed under the Finance Business Act No. 42 of 2011 by the Monetary Board of the Central Bank of Sri Lanka, the company is also listed on the Colombo Stock Exchange. Its primary business activities are acceptance of fixed deposits, savings, leasing and hire purchase of motor vehicles, debt factoring, and gold loans through its network of 30 branches located islandwide.