---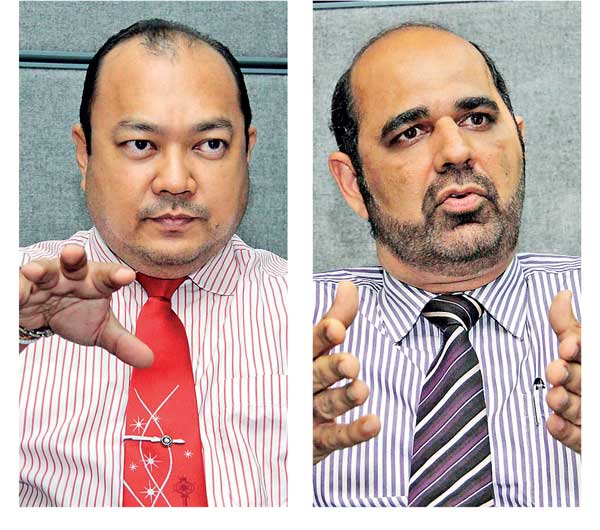 By Chandeepa Wettasinghe
Fresh from an injection of foreign expertise, the Sri Lankan packaging industry is hoping to receive government support on further knowledge transfers as well as capital expenditure to become a major direct exporter of packaging material, the Lanka Corrugated Carton Manufacturers' Association (LCCMA) said.

"We're currently producing 12,000-14,000 tonnes of packaging a month, mainly for the local market. Direct exports make up around one percent. Going forward, we will be focusing on direct exports. We will be using Sri Lanka's strategic position to target Africa and South Asia," LCCMA President Kumudu Warnakulasooriya said.

The industry is currently a major indirect exporter and Export Development Board (EDB) Chairman Indira Malwatte has advised that all support be extended to the industry to become a direct exporter.
"The recent expert was brought here by the EDB after we requested expertise. So we would like the government to continue to help us with bringing in experts," LCCMA Past President Mohamed Riyaz added.
The seven companies that form the LCCMA were recently trained by Jan van der Plas, a Dutch expert attached to the Netherlands government's management training programme PUM Netherlands, who left the island last week.
"He (van der Plas) taught us a lot about improving standards to European levels, minimizing wastage and improving productivity," Warnakulasooriya added.

He said that van der Plas had advised them to transition towards more automated practices, for which the LCCMA is hoping the government would support with subsidies.
"We are semi-automated and fairly labour intensive but the labour costs are going up. Because of the conflict in the past we couldn't invest. So we may have to import labour or we need to go for more automation," Warnakulasooriya added.
This is the second time that the LCCMA has been provided foreign expertise through support from the EDB.

Warnakulasooriya noted that the LCCMA members had seen a significant increase in quality following training by the first expert, who had also invited employees of some companies to visit Europe for training and stressed that Sri Lanka's packaging quality has become higher than any regional competitor.
"Our packaging standards are near the European Union (EU) and US FDA standards, which we are trying to reach. We're moving towards sustainable products. We are hoping to make Sri Lanka into a packaging hub that everyone in the region can come to, for any kind of packaging, in the future," he further stated.

Riyaz added that many overseas investors are also starting to notice Sri Lanka has a possible hub for the region.

He said that the Sri Lankan packaging industry is trying to position itself as a total solution provider instead of acceding to all the requests made by their clients.
"The client may say he wants a certain type of packaging, which may not be good for their product, if it is to be frozen. There's also something wrong if they're asking for the same packaging that weighs 10 kilogrammes they used 10 years ago now, when there's lighter and stronger material available," he said.