---
Kanrich Finance, spanning over 45 years of extraordinary service in the Sri Lankan finance industry, announced recently that former Chairman P.A. Pemathilaka has retired from his exceptional service towards Kanrich and Dr. W.M. Hemachandra, an outstanding figure in the Sri Lankan financial sector, is appointed as the new chairman of Kanrich Finance.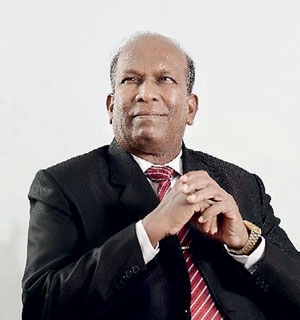 Board members and the management of Kanrich Finance welcomed their New Chairman Dr. Hemachandra in a grand manner at the occasion held recently.

Dr. Hemachandra was an Assistant Governor of the Central Bank of Sri Lanka with 35 years of experience. Prior to this post he held many senior positions in several departments and shared the membership of in many internal committees in the Central Bank
of Sri Lanka.

Dr. Hemachandra holds a First Class (Hons.) degree in B.Sc Business Administration from the University of Sri Jayawardenapura, Master's Degree in Economics from the Simon Fraser University - Canada and a Ph.D. in Economics from the University of Colombo. He also holds a Diploma in Accountancy from Sri Lanka Technical College. In addition, he has undergone many local and foreign training programmes.