---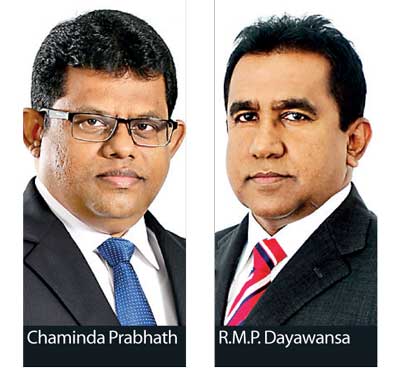 HNB Grameen, which pioneered microfinance in Sri Lanka, has augmented its product portfolio with the introduction of leasing facilities.
The finance company has entered this market with the dual objective of serving the micro leasing requirements of its existing customers and attracting new customers who are on the lookout for standard leasing options. This marks a strategic initiative
to penetrate into its target market, which had hitherto

catered exclusively to the microfinance segment.
Chaminda Prabhath – Managing Director/CEO of HNB Grameen, commenting about the future plans for leasing said: "The introduction of leasing facilities is yet another big step in our journey towards becoming a fully-fledged finance company, which caters to the financial needs of all Sri Lankans. We will also offer leases to our fixed deposit customers who require leasing to develop their SME businesses. For the convenience of our customers around Sri Lanka, these facilities will be made available at all our branches islandwide over the next few months."

R.M.P. Dayawansa, HNB Grameen Deputy General Manager, SME and Leasing commenting on features of the leasing product stated as follows: "Our leasing facilities will cover personal and commercial vehicles, motorcycles, three-wheelers, machinery and factory equipment. These facilities are supplemented by flexible payment options, attractive monthly rentals and competitive interest rates. We would aspire to maintain the highest standards in customer care, which includes automated processing, speedy delivery and doorstep service."
Hatton National Bank (HNB), the parent company pioneered leasing in the banking industry in 1990. HNB Grameen will take advantage of this fact and will move forward to take leadership in the leasing arena. HNB Grameen's formidable team of credit officers who are well aware of the needs of the grass root customers, will now provide micro leasing of vehicles and machinery to the rural people, thereby making it available to almost all the segments in the country. This will be another of the company's initiatives in pursuing financial inclusion.

HNB Grameen Finance Limited was established in the year 2000 and is licensed as a registered Finance Company by the Monetary Board of the Central Bank of Sri Lanka under the Finance Business Act No. 42 of 2011. The company pioneered commercial based microfinance in Sri Lanka, charting a new course for the enterprising but inclusive small scale entrepreneurs of Sri Lanka.