---
The Insurance Association of Sri Lanka (IASL) announced the appointment of Deepthi Lokuarachchi as its President. He assumed office taking over from his predecessor President Dirk Pereira, Chief Executive Officer of Union Assurance PLC.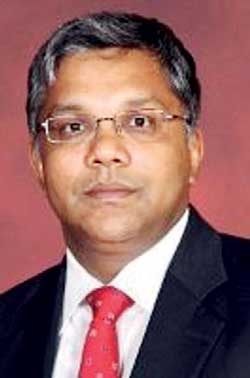 Lokuarachchi holds a law degree (LL.B) from the University of Colombo and was enrolled and admitted as an Attorney-at-Law in 1996. He obtained his Associate Membership of the Chartered Insurance Institute, UK and a professional Chartered Insurer status in 2004 and the status of a Chartered Insurance Risk Manager.
Lokuarachchi counts over two decades of professional experience in the fields of general management, distribution and risk management and overall operations management. He currently heads HNB Assurance PLC and its fully-owned subsidiary HNB General Insurance Limited as Chief Executive Officer.
He has served many leading insurance companies in Sri Lanka, including Eagle Insurance as General Manager Distribution and Risk Management, AIG Insurance Limited Sri Lanka as Deputy Chief Executive and Chief Operating Officer in charge of the Sri Lankan and Maldivian operations, Orient Insurance Limited Sri Lanka, a subsidiary of Arab Orient Insurance UAE, as Chief Executive Officer and Sri Lanka Insurance Corporation Limited as Chief Executive Officer.
Lokuarachchi was the President of the Sri Lanka Insurance Institute, the professional body of the Insurance industry in Sri Lanka.
The IASL was formed in 1989 as a collective of all insurance service providers and it remains the premier body of the insurance industry that handles matters of common interest to insurers and also liaises very closely with the regulator in respect of matters concerning life and general insurance industries and works towards enhancing awareness regarding insurance and promotes uniform and sound practices and high ethical standards within the industry.