---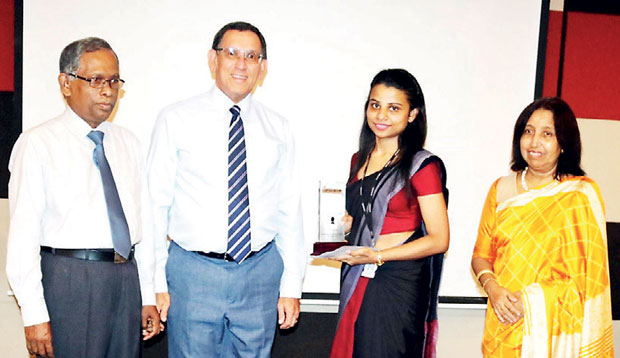 DFCC Bank held its 'Rewarding Excellence' Quarterly Human Resource (HR) Awards recently.
The event was attended by Members of the Board, senior management, awardees and staff members. The eagerly anticipated final award ceremony for the year was held at the DFCC Bank Head Office Auditorium on 23rd November, to recognize and reward staff members who performed exceptionally well in the third quarter of the financial year.

"I'm delighted to recognize our team members who have performed exceptionally well this year." said DFCC Bank CEO Lakshman Silva, "These awards are recognition of both their professional achievements, contributions to the company and also a reflection of the standards of excellence we strive for each day at DFCC. We are committed to being at the very forefront of the finance sector and 'Rewarding Excellence' is just one way that we continue to encourage our staff members to keep growing while providing the best possible service to our valued customers."

The Panel's Choice Excellence Award was bestowed on Dulanji Gamage in recognition of the bravery she displayed on 3rd August 2017 at the Piliyandala branch premises when the branch was forcefully entered by two armed men. Her brave action averted any financial loss to the bank, while what set her apart is the loyalty and bravery that she displayed in an extremely tense situation.