---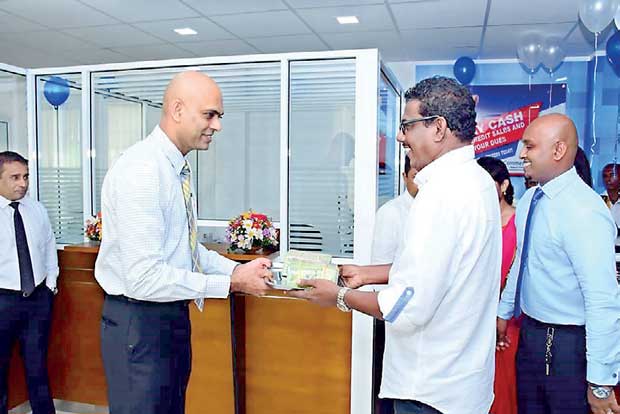 Director/CEO Krishan Thilakaratne making the first transaction with a customer at the Piliyandala branch opening in the presence of Branch Manager Uddika Pathiranagage.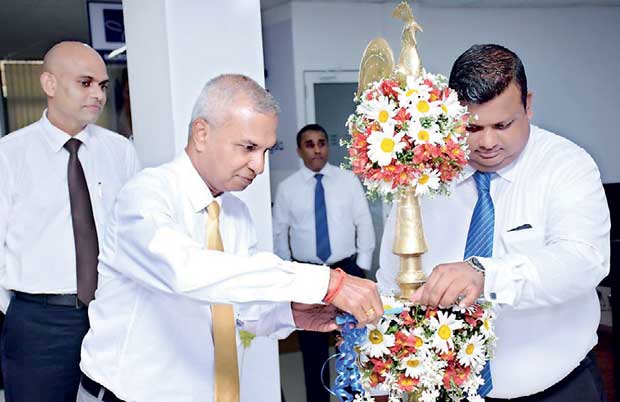 Independent Non-Executive Director Lakshman Jayarathne lighting the oil lamp at the Kegalle branch opening in the presence of CEO/Director Krishan Thilakaratne and Branch Manager Pradeep Wijayanandana
Reaching out to its customer base, CLC made a few iconic additions to their existing branch network during the month of June.

Catering to every layer of the Sri Lankan economy, CLC continuously has been able deliver its brand promises by offering intensely convenient facilities to their customers both on offline and online platforms throughout the past decade. Their 62nd branch was ceremonially opened by Director/CEO Krishan Thilakaratne in Piliyandala at No. 190, Colombo Road, Piliyandala.

Furthermore, the 63rd branch was declared open by Independent Non-Executive Director Lakshman Jayarathne in Kegalle at No. 190/4 Kandy Road, Kegalle.

Currently, all the branches of the network are fully dedicated to serve customers with utmost professional care. As a futuristic company, CLC continues to evolve by offering a diversified range of products and services including Fixed deposits, Savings, Leasing, Islamic Finance, Factoring, Micro Finance, Flexi cash and CLC online with the availability of an island wide
ATM network.