---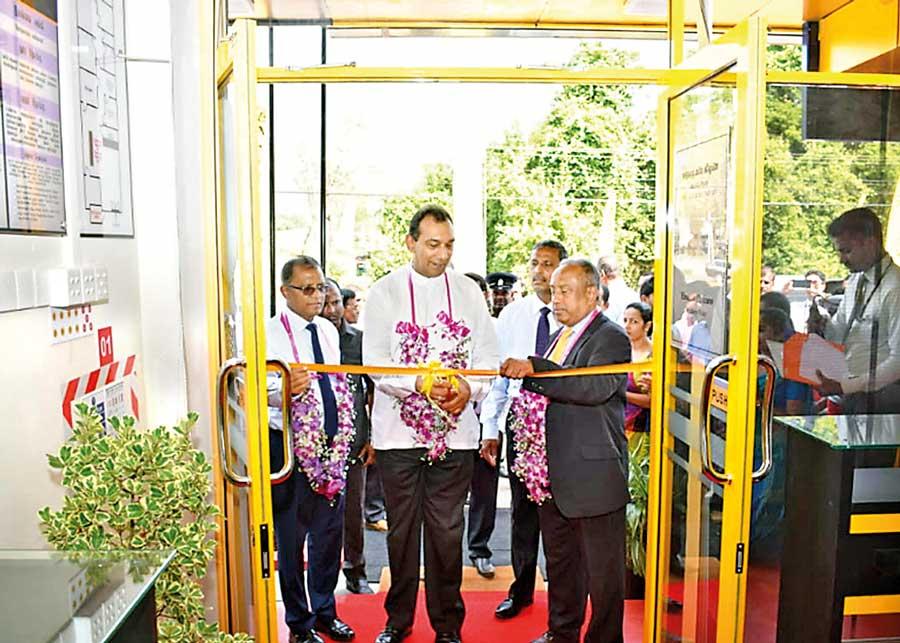 State Minister Ranjith Aluvihare, Chairman Ronlad C. Perera and CEO/ General Manager Senarath Bandara ceremoniously opening the Laggala branch by cutting the ribbon. The Deputy General Manager Sales and Channel Management C. Amarasinghe is also in the picture
The Bank of Ceylon entered the newly built Laggala Green Town, which replaced the old town that was submerged during the Moragahakanda Kalu Ganga reservoir project.

Laggala Green town has been constructed following new urban concepts, incorporating future requirements of the residents. As the pioneering bank that assists the country's sustainable socio-economic growth, Bank of Ceylon's move to New Laggala Green town demonstrates the depth of the commitment the bank has towards the said objective.

BOC Laggala was ceremoniously opened by the State Minister of Tourism Development, Wildlife and Christian Religious Affairs Ranjith Aluvihare and the bank's Chairman Ronlad C. Perera at Laggala New Town, Pallegama. The CEO/ General Manager Senarath Bandara and Deputy General Manager Sales and Channel Management C. Amarasinghe and Assistant General Manager Central Province Y.A. Jayathilaka were also present on this occasion.

The opening is a strategic move to add more convenience in terms of digital touch for its customers in the Central Province. Manager of BOC Laggala branch and his staff officiated this event and customers and well wishers too attended these events.